Brussels, November 5. How good is the aid provided by European countries and the EC? How do we know how good it is, and what are some of the issues and questions that need to be addressed.
This session brought together two current pieces of research that shed some light on these questions.
First, Chief architect of the Commitment to Development Index, David Roodman introduced the CDI's construction and results for 2007 [
Read a short report on the launch in The Hague on 2 November
].
Second, ECDPM's Gwen Corre introduced initial results of the ActionAid/ECDPM study
'Whither EC Aid?'
that examines the added value and comparative advantage of EC aid, revisiting the debate how EC aid effectiveness is assessed.
This briefing was
part of a series
in different European cities.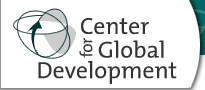 More information on the CDI is on the
CGD web site
;
More information on the Actionaid/ECDPM project is on the
ECDPM website
.
See also Euforic dossiers on
aid effectiveness
,
coherence
,
EU development cooperation
.